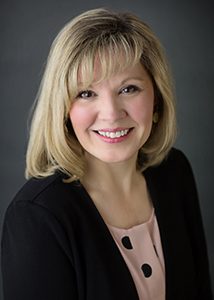 Connie Behnken, Office Manager, RDA
Connie has been with us for 30+ years. Connie brings a high level of experience in both the clinical and business areas of our practice. She worked as a registered dental assistant from 1987 until 2002. In June 2002, she became the office manager for our practice. She graduated in May 2003 from Upper Iowa University with a degree in business/human resource management. Connie is a caring professional and a great asset to our team.
Connie and her husband, Jon, have two grown children. She enjoys spending time with family and friends, performing and attending music events, supporting and volunteering several organizations in her community.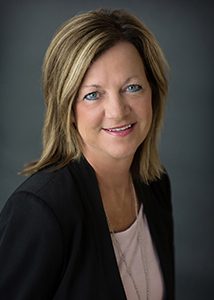 Mary White, Financial Coordinator, RDA
Mary has been with Dental Associates of Manchester for over 30 years. She earned her degree at NICC in 1981. Mary enjoys being part of a team that strives to create a warm and friendly environment for our patients while bringing them the latest in dental technology and techniques.
Mary has three children, Alex, Noah, and Taylor, and a Goldendoodle, Remi. Mary enjoys boating, kayaking and other outdoor activities.
Jeni Ries, Financial Coordinator, RDA
Jeni has been with Dental Associates of Manchester since 1996. She graduated from Kirkwood Community College as a medical secretary in 1993 and became a Registered Dental Assistant in 2001.
She is proud to be a part of a practice with dental professionals who stay up to date on the newest dental technology.
Jeni is married to Bob, and they have three sons: Brandon, Ben, and Blake. She loves camping and spending time with her boys.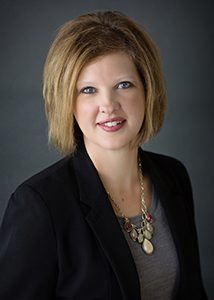 Trudi Schnell, RDA, Relationship Coordinator
Since 2007, Trudi has been helping patients at our practice. As our relationship coordinator, she greets patients as they enter our office and helps schedule dental hygiene appointments. Trudi graduated from the dental assisting program at NICC in 1996.
Trudi and her husband, Mark, have three children: Emmale, Carter, and Maleah. Her hobbies include shopping, spending time with family and friends, and attending her children's events. She also enjoys maintaining her farm with her family.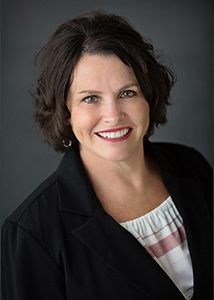 Jill Lewis, RDA
Jill has been with our dental practice since 2002. In 1984, she became a Certified Dental Assistant through NICC. She enjoys working with our patients whether it be assisting or as an administrator.
Jill is married and has four children and one granddaughter. She enjoys spending time with her family; going to all of her son's sporting events, NASCAR and boating.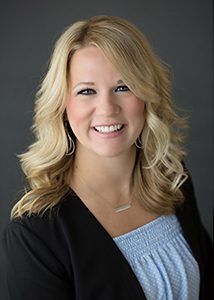 Michelle Hettinger, RDA, Marketing & Relationship Coordinator
Michelle has been with Dental Associates of Manchester since 2013. She has several years of clinical and administrative dental experience. Michelle is proud to be part of a dental team that stays up to date on the latest technology to help ensure that our patients have the best possible dental experience.
Michelle and her husband, Dwight, have two sons, Tanner and Wyatt, and two Goldendoodles, Oddie and Gracie Jo. Michelle loves spending time with her family and friends, camping, kayaking and being outdoors. She enjoys attending all of her sons' activities and watching football.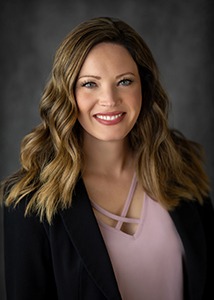 Amy Boren, RDA, Financial Coordinator
Amy is a 2002 Kirkwood Community College graduate in Dental Assisting. Having worked in the dental field for several years, Amy has experience in both clinical and administration aspects of dentistry.
Amy and her husband, Max, have two children, Dylan and Emma, and a dog named Higgins. She enjoys watching the kids' activities, golfing, spending time with family and friends, and being outdoors.